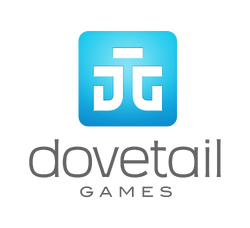 Dovetail Games or DTG (previously RailSimulator.com Ltd or RSC) is the developer and publisher of Train Simulator currently based in Chatham, Kent, United Kingdom.
Paul Jackson, an EA alumni who had created established the British office of Electronic Arts in 1993, was approached by Kuju Entertainment during his tenure at EA seeking interest in publishing Rail Simulator, a successor to Microsoft Train Simulator which Microsoft Games had declined to publish. Paul Jackson later took up the position of director-general with the trade group Entertainment and Leisure Software Publishers Association (ELSPA), during which time Rail Simulator was released by EA.
In 2008, after leaving ELSPA, Jackson returned to the Rail Simulator franchise, arranging to buy the rights to the project from the Edinburgh-basedNoble Fund Managers, running Fund4Games, with a group of colleagues. He became CEO of the resulting development company, RailSimulator.com Ltd, which released RailWorks in 2009 on the Steam platform.
On December 9th 2013, the company announced that it changed its name to Dovetail Games, as they felt a new was needed to fit their future range of simulation products.
An announcement on July 9, 2014, the company announced that it has signed a licensing agreement with Microsoft to release Microsoft Flight Simulator X on Steam in late 2014. They also announced that they will be developing and producing new flight software.[1]
Criticisms
Edit
References
Edit
External Links
Edit